Why join now
Online printing is growing fast worldwide. Entrepreneurs in printing and printer service providers that embrace the internet will benefit from this growth. Happyprinting offers an international, scalable, online printing platform, including branding, marketing, and innovation.
1. Get online at high speed

We will get you in business at high speed. We'll set up a localized Happyprinting webshop that is directly connected to your printing equipment.

 

 

2. Get online at low cost

The webshop, the printing platform, and the branding materials have already been developed and shared among many countries. Therefore the cost is low.

 

3. Boost your sales and margins

Happyprinting will allow you to reach new target groups and grow your business. And because of the ease of use, you will become their preferred printing brand

 

 

4. Benefit from the global brand

Partners of the global network may receive print orders from global customers, saving transportation cost and reducing carbon footprint.

 
Our solution
As a franchise partner, you will get a turnkey business solution including branding, marketing, technology, and business services and you will benefit from the shared knowledge, experiences and innovation.
The Brand

Global brand
Brand DNA
Branding materials

 

Technology

Localized webshop
Hosting and data storage
Scalable cloud technology
Secure and pen-tested platform
XML integration
Open source technology
Agile development

 

 

Business Services

Back-office support
Marketing services
Product management
Customer service tooling
Train-the-trainer
Marketing

Social media marketing
Email marketing
Marketing automation
Search engine optimization
Search engine advertising
Offline marketing
Campaigning

 

Innovation

Graphical editor
Brand portal
Mobile responsive
Track & Trace
Continuous innovation

 

Global Network

Cross-border reach
Knowledge sharing
About us
Happyprinting is a platform that enables local printing companies to grow their business rapidly, by going online with a webshop offering the best in class customer experience.
Happyprinting was founded in 2017 by Sven Rusticus and Jean-Pierre Meijer, two friends, and classmates from the Delft University of Technology. They have a strong track record in marketing, IT and the printing industry.
Our mission
Create printing experiences that will make our customers, suppliers, partners, and employees happy, every day. We print, you smile!
It's their dream to create the first global e-commerce franchise in the world. A franchise that includes a global brand, marketing tools, and a state-of-the-art printing platform.
Their first investment was the registration of over 50 local happyprinting domain names, with some of them costing more than a cookie. It turns out that this was a great investment, while they roll out in many countries.
Our vision
Our vision is a global network of local printing partners, based on one brand and one technology. We share our knowledge, our technology, our innovations and we offer our partners the best in breed printing solutions, services, and innovations.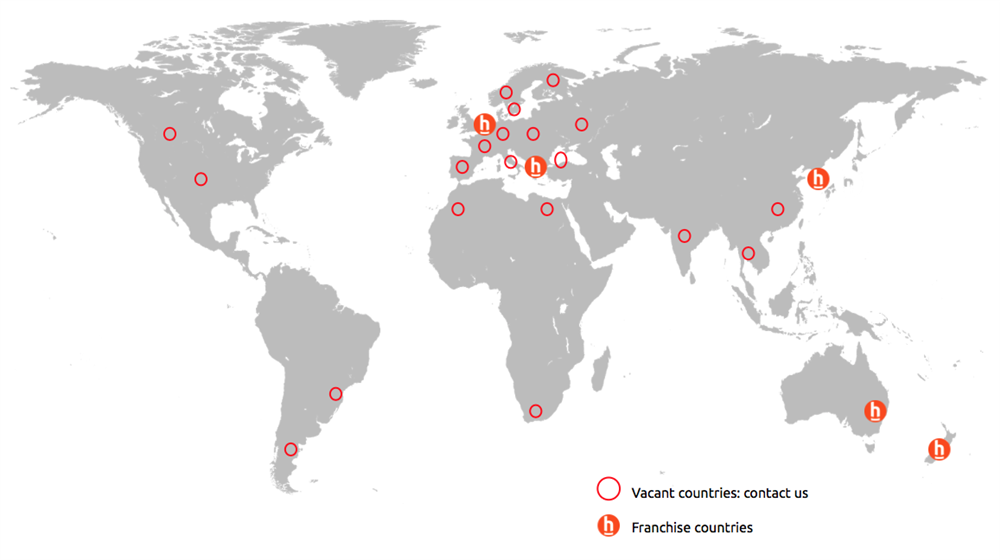 Onboarding
We will get you live in three months. The onboarding process consists of a few steps.
First, we will deploy the platform in your country, including local hosting to ensure a fast website. Then we will localize the site by importing the right products and pricing. The next step is to integrate the webshop with your printing equipment. To make sure that you can operate the platform we will train your co-workers in order management and marketing tooling.